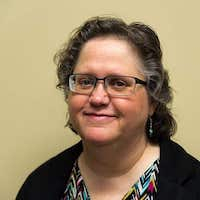 Latest posts by Susan L Fenrich, BC-HIS*
(see all)
Each May the American Speech-Language-Hearing Association celebrates Better Hearing and Speech Month. By devoting one month of the year to the importance of verbal communication, this group can raise awareness of hearing issues and to promote better practices for diagnosis, understanding, and treatment of hearing loss and speech pathology. Each year, they also choose a theme to guide the awareness-raising campaign, and this year's theme is "Building Connections." What better year to celebrate the connections we have, to promote rebuilding connections that have become fragmented, and to encourage us to build new connections with community members? Last year saw many families and communities feeling the strain of distance, and 2021 is an opportunity to value existing connections, reconnect with our loved ones, and to build new connections, as well. Untreated hearing loss can form an obstacle to building connections, but getting treatment is a great way to connect.
Valuing Connections
Those loved ones who have carried us through the last year of pandemic conditions deserve our gratitude, love, and returned support. Those who continued to work in service delivery, health care, and essential businesses put themselves at risk for the ultimate benefit of the community, and they deserve our hearty thanks. Those who worked from home continuing to support their communities through endless video conferences or to home-school their children experienced a different kind of strain through the pandemic. Finally, consider those family members and loved ones who helped us cope with the anxiety, fear, and stress of a global pandemic, giving us the love and support we need to carry on. This month is an opportunity to show our loved ones how much we care and to thank them for the work they do for us and our communities.
Rebuilding Connections
Perhaps there are others who have become more distant through the last year. Whether these are family members who you tended to see at in-person gatherings or friends who you saw out and about at public events, some of our connections have become fragmented through the last year. This month is an opportunity to rebuild connections with family, friends, and acquaintances alike. If you have untreated hearing loss, rebuilding connections might seem difficult, particularly when conversations are strained and hard to understand. The best way to build confidence and success in conversational settings is to pursue treatment for hearing loss, beginning with a thorough diagnosis of your abilities. Our hearing health professionals will begin with a consultation about your lifestyle and situations that make hearing most difficult. We will proceed to administer a hearing test that can help you understand the ranges of hearing that are most difficult for you.
Building New Connections
One of the hopeful opportunities of 2021 is the ability to form new connections within our communities. Meeting new people, getting to know about their lives, and finding points of shared interest and values can strengthen our social fabric, reminding us how much we share with those nearby us. Whereas last year found many people experiencing isolation, this year presents new opportunities to connect, whether outdoor events or cautious attempts at indoor gatherings with proper protection.
When you have your diagnosis of hearing ability, the next step will be to learn about the appropriate type of assistance for your needs. No two experiences of hearing loss are exactly the same, so we will pair your diagnosis and lifestyle needs with a range of hearing aids that are suitable. You might be surprised by the new features and technologies available in hearing aids. Many of them look more like wireless earbuds, and you can stream media and audio to these devices in much the same way. Bluetooth technology makes it possible to transmit notifications and phone calls from your smartphone directly to these aids while maintaining amplification in environmental sound. These devices are perfectly suited to building new connections with people you've never met, filling in the gaps in sound that made conversation so difficult in the past.
If you are ready to take the plunge into the world of hearing assistance, don't delay making an appointment for your hearing exam. The sooner you get the treatment you need, the better able you will be to connect with others.