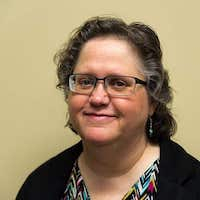 Latest posts by Susan L Fenrich, BC-HIS*
(see all)
This year's holidays will look quite different for many of us. Whereas in the past we might have traveled many miles to meet up with family members for an annual reunion, the current global health crisis makes that impossible for some of ourselves or our family members. 
When too many people in a family unit are unable to make the journey, it can be a good opportunity to join a videoconference to include them in whatever festivities are taking place. Of course, these platforms are not the same as an in-person meeting, but you might be surprised how close they come to the real thing.
Families have group chats, indeed, but some also share meals, cook together, and even play games from miles away. These virtual meetings can be a great way to bring the family together, but they also come with some challenges, particularly for those who have hearing loss or other communication challenges.
Let's take a look at the things you can do to make a virtual family reunion as good as possible for all involved.
Make a Game Plan
Rather than spontaneously asking if people are available for a videoconference, why not plan ahead to make sure your family members can set aside the right time? When you make your plan for the virtual family reunion, be sure to mention a general idea of the length of time you'd like the meet.
If you have a plan for another activity to take place during the call, make that clear to everyone involved to diffuse any confusion. Some people like to all prepare their meals ahead of time and then to eat with the video call in place, simulating that family dinner. Others like to begin the videoconference before the meal, making it feel as if they are cooking and preparing food together.
By joining forces in this way, the video can be there in the background, and you can chat more casually as you go about your business. Whatever your approach, be sure to clarify expectations of the time involved so that your family members will be ready. You might also want to clarify that they can jump in and out of the call as they place: a virtual open house.
Get Prepared
Another way to prepare for the virtual family reunion is to make sure that all the members know how to use the interface prior to the big event. Whereas some of your family members might have shifted to virtual work, making them all too familiar with the videoconference setting, others might not have used the interface you choose for the event.
Try to schedule a time for a one-on-one meeting that is low-pressure when you can walk your loved one through the features and layout of the screen. You can also use this opportunity to assist with finding the right lighting, speaker system, and microphone to make the meeting easier and more enjoyable.
Many find it easier to engage in videoconferencing with a headset, while others prefer to go directly from the internal speakers in the laptop. Whatever the approach, this casual conversation will alleviate the pressure when the big day arrives.
Promote Easy Communication
Particularly for those who are hard of hearing, the videoconference setting can be a real challenge. When multiple people speak at once, the medium tends to mute the participants, making it very difficult to understand what is going on. These breaks in the conversation accompany a general unease in conversation for many people with hearing loss.
A few simple tips will make it easier. Make sure all the participants use good lighting and are looking directly at the computer when they speak, if possible. Reading expressions and lips is a big part of the communication process, and an added benefit of videoconferencing over regular phone calls. Try to gesture before you speak, helping to avoid crosstalk. Some platforms even offer real-time captioning to assist understanding.
No matter the approach you take, be sure to ask your loved one with hearing loss how it is going. If the conversation becomes difficult, you can also use the opportunity sometime following the family reunion to encourage hearing loss treatment. Contact us today to schedule an appointment!