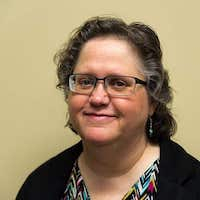 Latest posts by Susan L Fenrich, BC-HIS*
(see all)
The continually developing situation with COVID-19 has undoubtedly been on all our minds, so we wanted to share with you what we are doing to serve your hearing needs during this time.
We believe that hearing well is the key to living life well, especially in a time of crisis like this, so our office will remain open for now.  If you need assistance with your hearing, or hearing aids please call us at 920-452-0213 to discuss your situation and make an appointment.  With great concern for your health and that of our staff, we are doing the following:
We are offering car-side service for any appointment type that allows it, where we will meet you outside at your car to retrieve your hearing aids and then bring them back to you when they are ready to go—if you are interested in this service, just ask when you are calling to make an appointment. You do not need to have purchased hearing aids from us in order to receive this emergency service.
Appointments will be scheduled so that only one to two patients are in our office for service at any given time. We want to make sure we practice Social Distancing the best that we can.
If no appointments are scheduled during this pandemic, we may decide to close at 12pm. So please call ahead before coming in.  We check our voice mails on a regular basis.
Within our office we are implementing the following procedures: 
We thoroughly sanitizing all surfaces in between appointments in treatment rooms.
We regularly sanitizing all surface areas in the waiting room.
We are not shaking hands or hugging patients – We love our patients but will save that for another time.
We keep hand sanitizer in the waiting room. (If we can buy any.)
We have removed all magazines and other material in the waiting rooms.
We wash our hands as frequently as possible.
We will stay home if any of our staff or their family feel sick
We wish you good health during this difficult time. Welsch Hearing Aid Company will continue to make your hearing needs or priority as it has been for over 55 years.  Don't forget to call 920-452-0213 for all your hearing aid needs.