Welsch Hearing Aid Company has the areas biggest display of live amplified phones for the hearing impaired!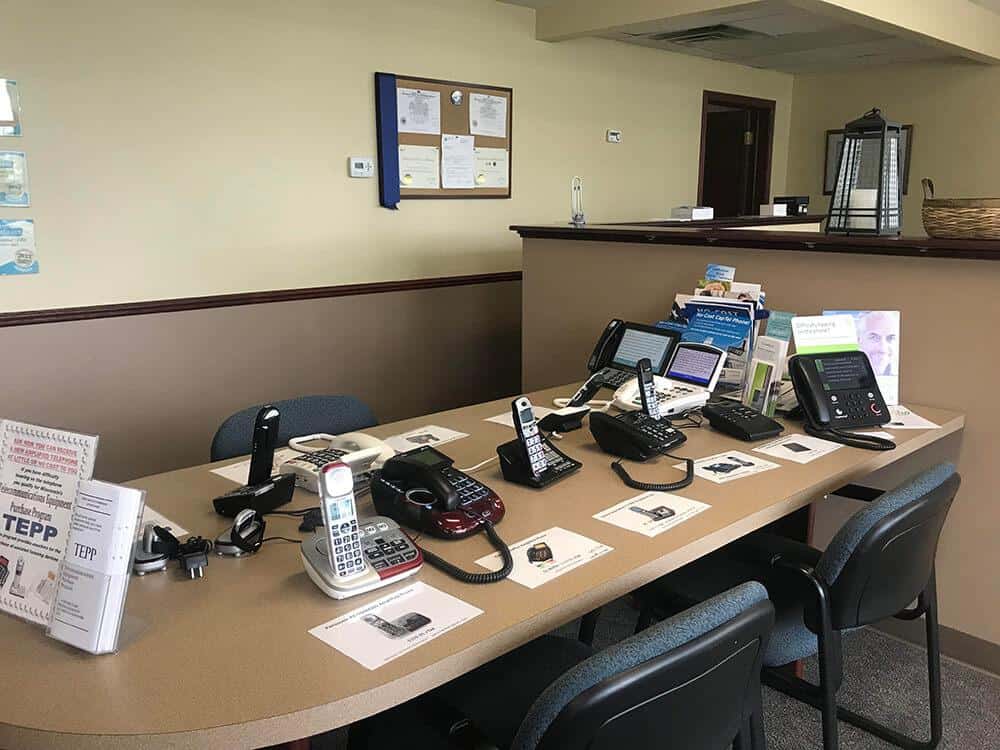 ---
Since our amplified phones are live working models, you can come in and try them before you buy them! Hear how they sound by calling a friend or loved one. Feel how they will work in your hands. Find out if the features are simple enough, or too complicated for you to handle. If you find one that you like the Telecommunications Equipment Purchase Program (the TEPP) will help you pay for what you need. Visit us to learn more in Sheboygan, WI.
Assistive Telephone Equipment & The TEPP
The Telecommunications Equipment Purchase Program (The TEPP) helps you get an amplified phone and/or other telecommunications equipment at little or no cost to you! We're one of the only companies in the county that has working demonstration models of the amplified phones right in our store – so you won't have to guess which one's right for you.
The TEPP helps people with disabilities buy the equipment they need in order to use basic telephone services. The TEPP is paid for by the Wisconsin Universal Service Fund (USF) established by the Public Service Commission. Money is collected from Wisconsin telephone service providers to fund the USF (You may have wondered what those small charges were on your phone bill).
Not only do they help pay for amplified phones for the hearing impaired. The TEPP will help pay for signalers that let you know when the phone is ringing. The greater one's disability is the greater the amount of financial assistance it available.
The TEPP program requires verification of hearing loss for the Deaf/Severely Hard of Hearing category–Welsch Hearing Aid Company's Hearing Instrument Specialist will perform a FREE hearing screening for you.
This sounds too good to be true! What's the catch? There is NO CATCH!
You may get applications online or at Welsch Hearing Aid Company. To learn more about the process or enlist our assistance, call (920) 452-0213 to schedule a TEPP consultation.
Schedule a Consultation
Serene amplified talking cordless phone with talking caller ID with phone-book and call logs, 50dB amplification, digital tone control making every word loud and clear, talk-back and brightly back-lit keys.
If the amplified phones are not in stock, it only takes 3-4 days to be delivered once the order is placed and the phones can be shipped directly to your home for your convenience. Amplified phones come in a variety of styles with a variety of features. Call Welsch Hearing Aid Company at (920) 452-0213 to schedule a Telephone Needs Assessment and Consultation today!