Assistive Listening Devices
What is an Assistive Listening Device (ALD)?
ALD's include such products as amplified phones, neck-loops, TV listening devices, amplified/vibrating alarm clocks and smoke alarms, alerting systems, and more.
Following are only a few examples of the types of products available to help you hear with or without hearing aids. We have some items in stock and/or on display for you to see and hear how they work. Whether you need to hear your telephone or doorbell ring, or you need to hear your smoke alarm or television there is a product that can help you. We can also get telephones for those with low vision.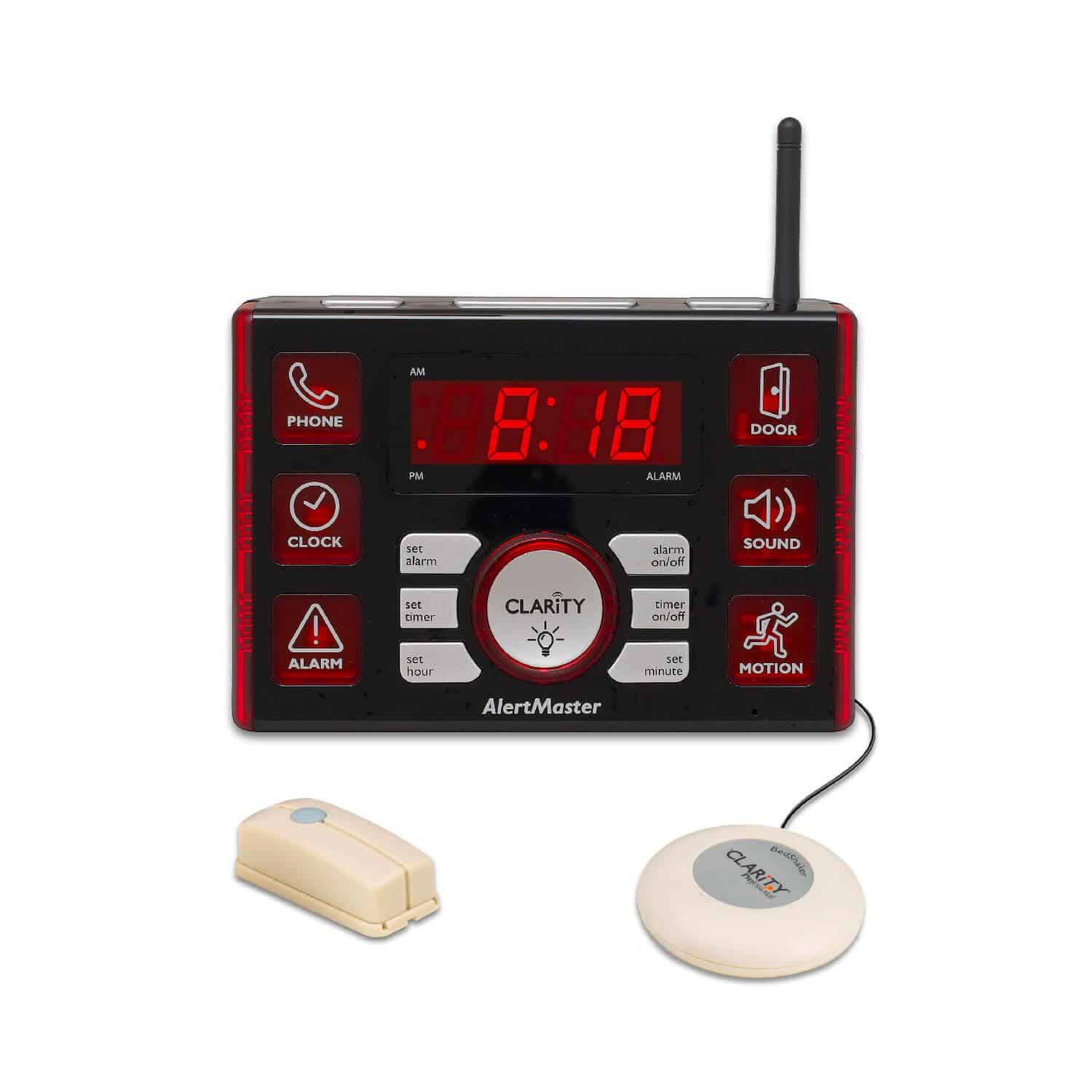 ---
Alerting Systems
AlertMaster AL10 Visual Alert System Designed For People w/ Severe Hearing Loss Accessories Available Customize the System to Your Specific Needs Flashing Patterns & Lighted Icons Identify Each Event In The Household As It Is Happening Large 3.5″ Clock Display Alarm Clock w/ Snooze Feature Plug & Play Battery Back-Up Compatible w/ Existing / Previous AlertMaster Base Units
---
Neck-Loops
ClearSounds Quattro 4.0 Bluetooth neck-loop Features: Up to 30dB amplification Removable Bluetooth microphone LED touchscreen Call waiting/Caller ID display Stereo music playback control Voice prompts Rechargeable Li-Ion battery Up to 16 hours of use 3.5mm headset jack Connect up to two Bluetooth devices Bluetooth v4 Supports A2DP/EDR Bluetooth profiles 2.5″ diameter Includes: Quattro 4.0 Bluetooth Neckloop AC adapter Adjustment toggle USB charging cable SmartSounds earbud AC adapter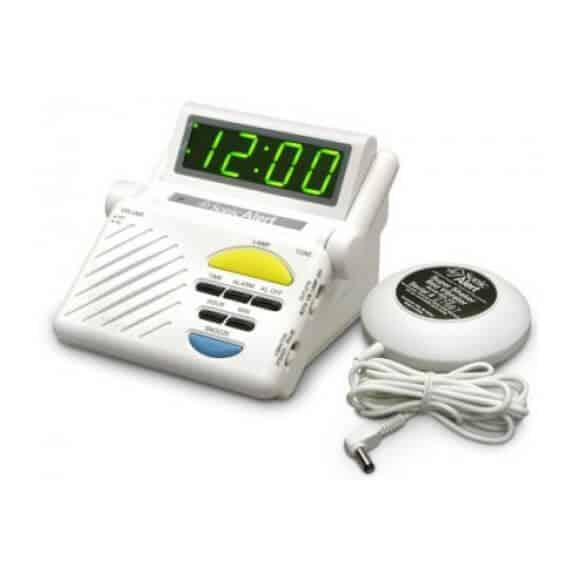 ---
Alarm Clocks
SONIC BOOM ALARM CLOCK Easy installation — just plug in and use Built-in outlet to flash lamp Has switch to allow lamp to be used for signaling and normal room lighting Loud alert with adjustable tones Receives transmissions from all signalers Five-year warranty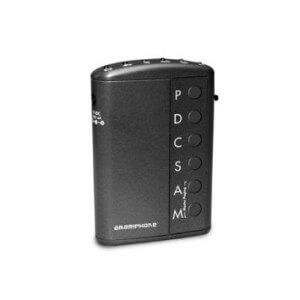 ---
TV Listening Devices
Alert-master personal signaler – Clarity Personal signaler for the Deaf/Blind – For use with the CLARITY-AM6000 or the CLARITY-AM-100 – Vibrating notification and tactile pad for deaf/blind users -Provides notification for all alerts from the system – Receive pages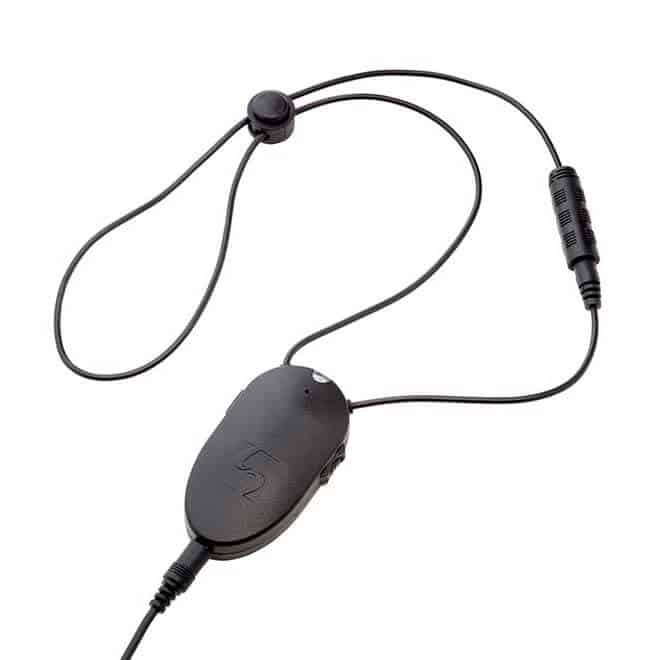 ---
So you wear a hearing aid. So what? With this nifty little device, you can connect it to cell phones, MP3 players, laptops and more. There's even a built-in mic for hands-free communication. Listen up, the modern way.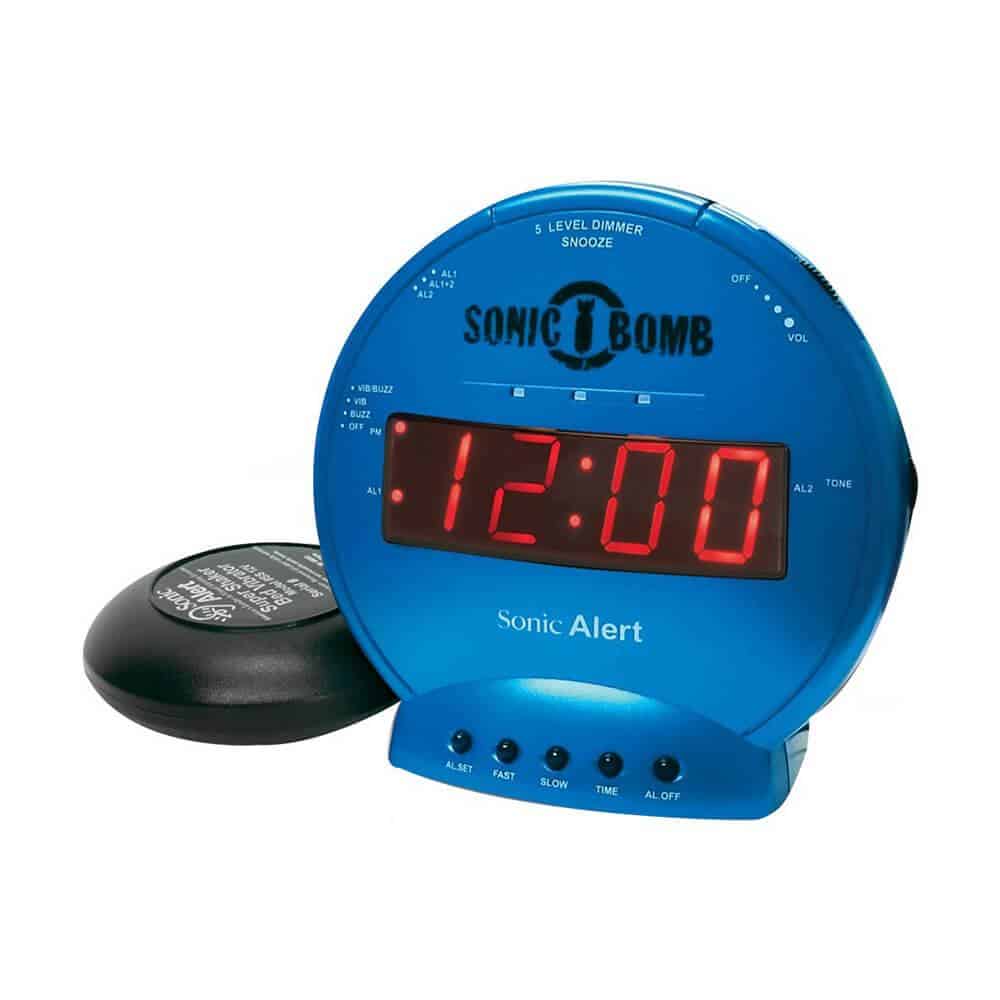 ---
The top-selling Sonic "Bomb" is distinctly designed in a stealth gray in color with red controls, and includes features guaranteed to wake up deaf, hard of hearing and deep sleepers. Dual alarm time settings. Three alarm modes: vibrating bed shaker, loud 113 decibel alarm or both. Powerful vibrating bed shaker is a good solution for deep sleepers or people who can't hear the alarm. Red lights on the front flash when the alarm goes off. Battery backup in case you lose power.
Amplified Phones
Welsch Hearing Aid Company has the areas biggest display of live amplified phones!
Since our telephones are live working models, you can come in and try them before you buy them! Hear how they sound by calling a friend or loved one. Feel how they will work in your hands. Find out if the features are simple enough, or too complicated for you to handle. If you find one that you like the Telecommunications Equipment Purchase Program (the TEPP) will help you pay for what you need.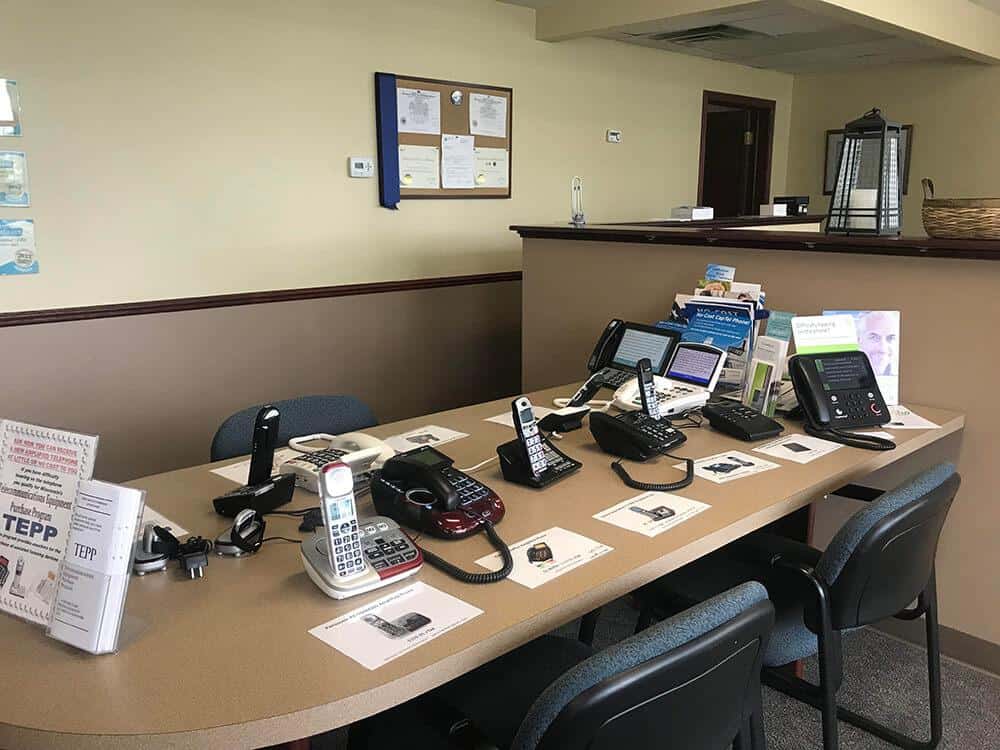 ---
Welsch Hearing Aid Company has the areas biggest display of live amplified phones!
The Telecommunications Equipment Purchase Program (The TEPP) helps you get an amplified phone and/or other telecommunications equipment at little or no cost to you! We're one of the only companies in the county that has working demonstration models right in our store – so you won't have to guess which one's right for you.amplified phone black
The TEPP helps people with disabilities buy the equipment they need in order to use basic telephone services. The TEPP is paid for by the Wisconsin Universal Service Fund (USF) established by the Public Service Commission. Money is collected from Wisconsin telephone service providers to fund the USF (You may have wondered what those small charges were on your phone bill).
Not only do they help pay for amplified phones, for those with severe hearing loss the TEPP will help pay for signalers are available to let you know the phone is ringing. The greater one's disability is the greater the amount of financial assistance it available.
The TEPP program requires verification of hearing loss for the Deaf/Severely Hard of Hearing category–Welsch Hearing Aid Company's Hearing Instrument Specialist will perform a FREE hearing screening for you.
This sounds too good to be true! What's the catch? There is NO CATCH!
You may get applications online or at Welsch Hearing Aid Company. To learn more about the process or enlist our assistance, call (920) 452-0213 to schedule a TEPP consultation.
Schedule a Consultation
Serene amplified talking cordless phone with talking caller ID with phone-book and call logs, 50dB amplification, digital tone control making every word loud and clear, talk-back and brightly back-lit keys.
If the phones are not in stock, it only takes 3-4 days to be delivered once the order is placed and the phones can be shipped directly to your home for your convenience. Amplified phones come in a variety of styles with a variety of features. Call Welsch Hearing Aid Company at (920) 452-0213 to schedule a Telephone Needs Assessment and Consultation today!