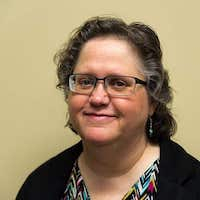 Latest posts by Susan L Fenrich, BC-HIS*
(see all)
We see images every day of the physical damage suffered by our military personnel by the ravages of war; but what about the unseen, non-sensational damage?
How Prevalent Is It?
Post-traumatic stress disorder or PTSD is the third highest medical problem veterans seek treatment for upon their return home. However it may surprise you to learn that the number one and number two spots are occupied by tinnitus (ringing in the ears) and hearing loss, in that order.
The Department of Defense, Hearing Center of Excellence (HCE) tells us that over the last decade the injury claims for hearing loss, tinnitus and other auditory disorders exceeds one million. In one year alone, 2010, the latest year for which data is available, there were 92,260 tinnitus claims and 65,583 claims for hearing loss and that figure is increasing by 13 to 18 percent annually.
Those figures are readily justified when one considers the plethora of situations in which a service member can find themselves that can produce noise levels far in excess of 85dB, which is the highest safe decibel level to which our ears should be exposed.
From combat weapons including armored vehicles, to jet engines, to ship's engineering spaces the list is long and varied with many of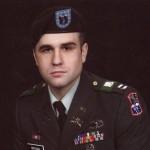 those situations producing sound levels in excess of 180dB.
One such case is that of retired Army Captain Mark Brogan. Captain Brogan was severely injured in Iraq by a suicide bomber six years ago. In a report by Bill Briggs,  it stated  that the most problematic aspect of his rehabilitation today is the hearing loss he suffered when the bomb went off.  What does Brogan, 32, consider the worst of the physical trauma? "Hearing loss and the brain injury," he said from his home in Knoxville, Tenn.  He has "profound unusable hearing" in his right ear and severe hearing loss in his left ear,  along with constant ringing, or tinnitus, in both ears.
Another example is that of Major Richard Uzuanis, US Army Armor retired.  In the Fall 2012 issue of Hearing Health, in an article by author Elizabeth Stump, she includes an account by Major Uzuanis of how two non- combat related explosions resulted in substantial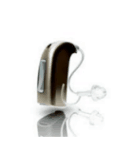 hearing loss. He admits that at the time it was something he chose to live with while still in the Army since he came from a military era, 1966 to1980, that didn't complain about "minor" problems that he could compensate for.  However, once out of the service and trying to adapt to civilian life with employment, family, etc. the hearing loss presented some definite problems. Today he wears behind the ear hearing instruments in both ears.
The Military Response
The acquisition of hearing instruments doesn't completely eliminate the difficulties associated with hearing loss.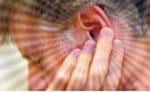 One huge glitch in the system is the fact that with the increased instances of hearing loss and tinnitus being reported to the VA, the system is beginning to be overwhelmed. Services are becoming difficult to receive due to backlogs, travel times, cutbacks, etc.
A program of the US Department of Defense called the Hearing Center of Excellence (HCE) combines the service branches (Army, Navy and Marine Corps with the Air Force enrolled in a separate effort) in attempting to mitigate the effects of audio deficiencies in veterans.
The program is actively engaged in obtaining hearing tests as a readiness protocol as well as correlating efforts at hearing loss screening and developing data and a registry to track diagnosis and treatment. The problem is that the HCE is basically a data mining entity and does not actually treat patients; that is still left to the VA audiology departments with their associated inefficiencies and difficulties.
A Different Approach
Private sector hearing health professionals have long maintained that an approved vendor relationship between the VA and private hearing instrument dispensers would go a very long way toward eliminating the problems veterans experience when trying to obtain hearing loss/tinnitus treatment.  At Welsch Hearing Aid Company we strongly support the efforts toward this end promoted by the International Hearing Society.
Please take a little time to review "Fit To Serve". We would greatly appreciate the opportunity to serve our veterans society in a professional and caring atmosphere and ask you to support this initiative with us.
Welsch Hearing Aid Company provides free services to Veterans.
---
The content contributions of Welsch Hearing Aid Company should not be considered by anyone as a substitute for medical or other hearing health professional diagnosis, treatment, advice, or recommendations.