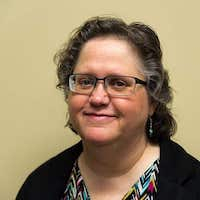 Latest posts by Susan L Fenrich, BC-HIS*
(see all)
Today, using digital technology, including Artificial Intelligence, hearing aids can perform better in all listening environments. One of the world's largest hearing aid distributers, Starkey, is a privately held, global hearing technology company headquartered in Eden Prairie, Minnesota. Founded by Bill Austin in 1967, Starkey is known for its innovative design, development, and distribution of comprehensive digital hearing systems. Led today by President and CEO Brandon Sawalich, Starkey is the only American-owned provider of hearing technologies. The company has more than 5,000 employees, operates 29 facilities and does business in more than 100 markets worldwide. While being this big, Starkey makes your hearing and safety their priority.
In the late 1960's Starkey began as an ear mold company, making custom earpieces to attach to the Behind-the-Ear style hearing aids.  Over time Bill Austin introduced the Starkey CE or Custom Ear, which was one of the first custom In-The-Ear (ITE) hearing aids made. The Starkey CEs filled the full ear and was made of a pink/flesh colored plastic material. Hearing aid users were so happy to be able to get rid of their big Behind-the-Ear (BTE) hearing aids and wear all-in-the ear hearing aids, instead. When Bill Austin introduced the In-The Canal (ITC) style hearing aids, he fit a pair on President Reagan. Many people were excited to come in and try the same style hearing aids that the President had.  
In 1996 Starkey introduced the Tympanette, the first Completely-in-the-Canal (CIC), which was designed for cosmetics.  Starkey discovered that because the microphone was further in the ear, a person's voice was perceived in their mouth rather than in the user's head. In addition, wind and background noise were not as noticeable. They eventually introduced the Invisible-in-the-Canal (IIC) style aids.  In the late 1990's, Starkey introduced digital hearing aid technology. I remember going to Starkey 20 years ago, and we were told that one day Starkey hearing aids would interpret language.  This became a reality with the introduction of the Starkey Livio and continues with the Evolv.
Today, Starkey's Evolv AI hearing aids boast their most exceptional Starkey Sound™ yet. With up to 55 million personalized adjustments every hour, Evolv AI is expertly designed to automatically deliver realistic and genuine sound quality in every listening environment so you can hear and enjoy life.   Evolv AI offers friendly AI paired with their newest and most advanced connectivity ever. With improved connection, more Android connectivity than ever before, and their best sound quality, you can experience and enjoy your favorite TV, music, and conversations. A full line of Bluetooth hearing aids automatically connected to your lifestyle makes better hearing effortless.  Thrive Care provides peace of mind to those you choose to share information with while helping you feel confident and independent. With Thrive Care, you can share helpful information like your physical activities, hearing aid usage and social engagement with pre-selected people. You decide what to share from your Thrive Hearing Control app. In addition, the Evolv 2400 can also interpret language just as they dreamed about years ago.
Come and hear for yourself!  Call 920-452-0213 to Schedule your hearing screening and demonstration today!  Nationally known Starkey expert and Doctor of Audiology, Gyl Kasewurm will be at Welsch Hearing Aid Company on August 1st and 2nd to answer any questions you might have.